MESKLA Exhibition

Back to MESKLA homepage
Exhibition
People
Podcasts
Resources
Supporters
Symposium
Workshops
Coming soon:
Legacy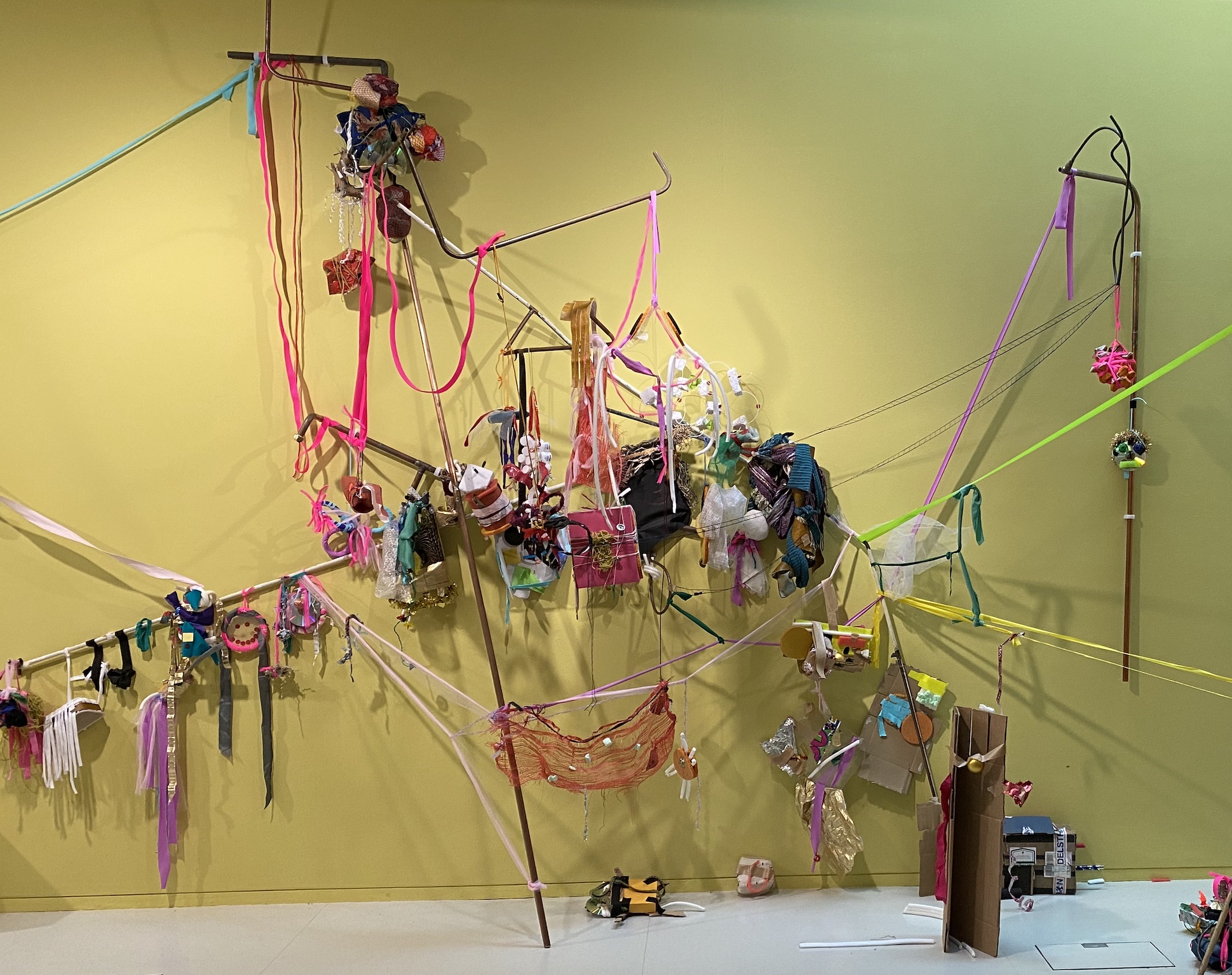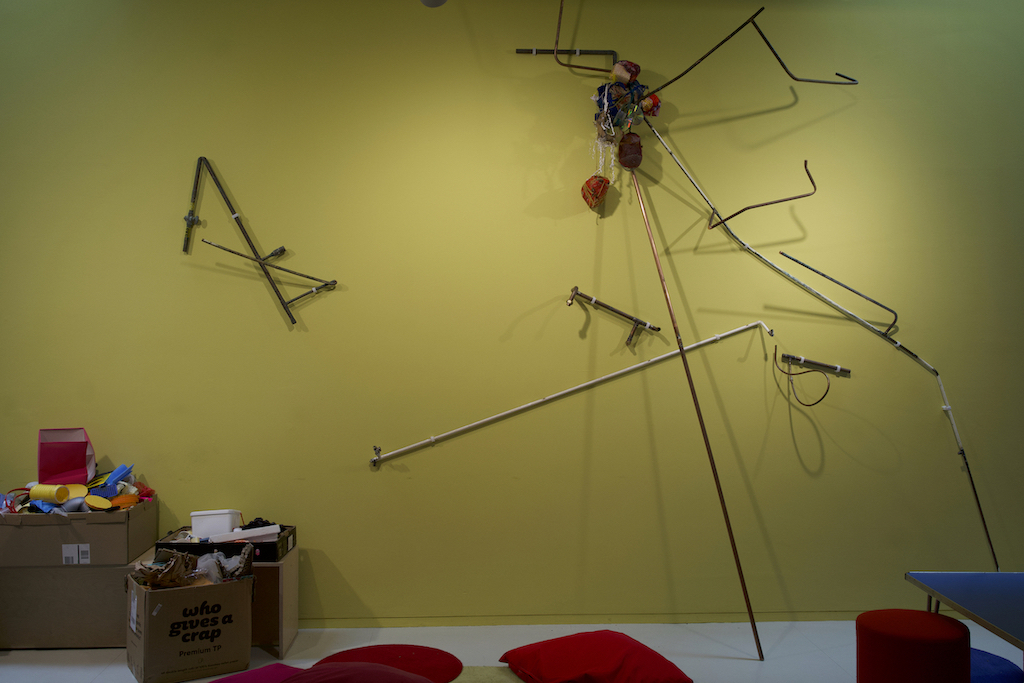 MESKLA | Brewyon Drudh re-used copper pipe and rubbish sculptures was installed in the Foyle Studio at Tate St Ives over the long Beltane weekend
of 29th April - 1st May. Drop-in Rubbish Sculpture & Conversation workshops were available over the three days.
On Sunday 30th April
Fran Rowse
&
Agnieszka Blonska
joined me for a public conversation about the intricacies of making work in relation to identity. This conversation was recorded and we hope to have it available to 'listen again' soon.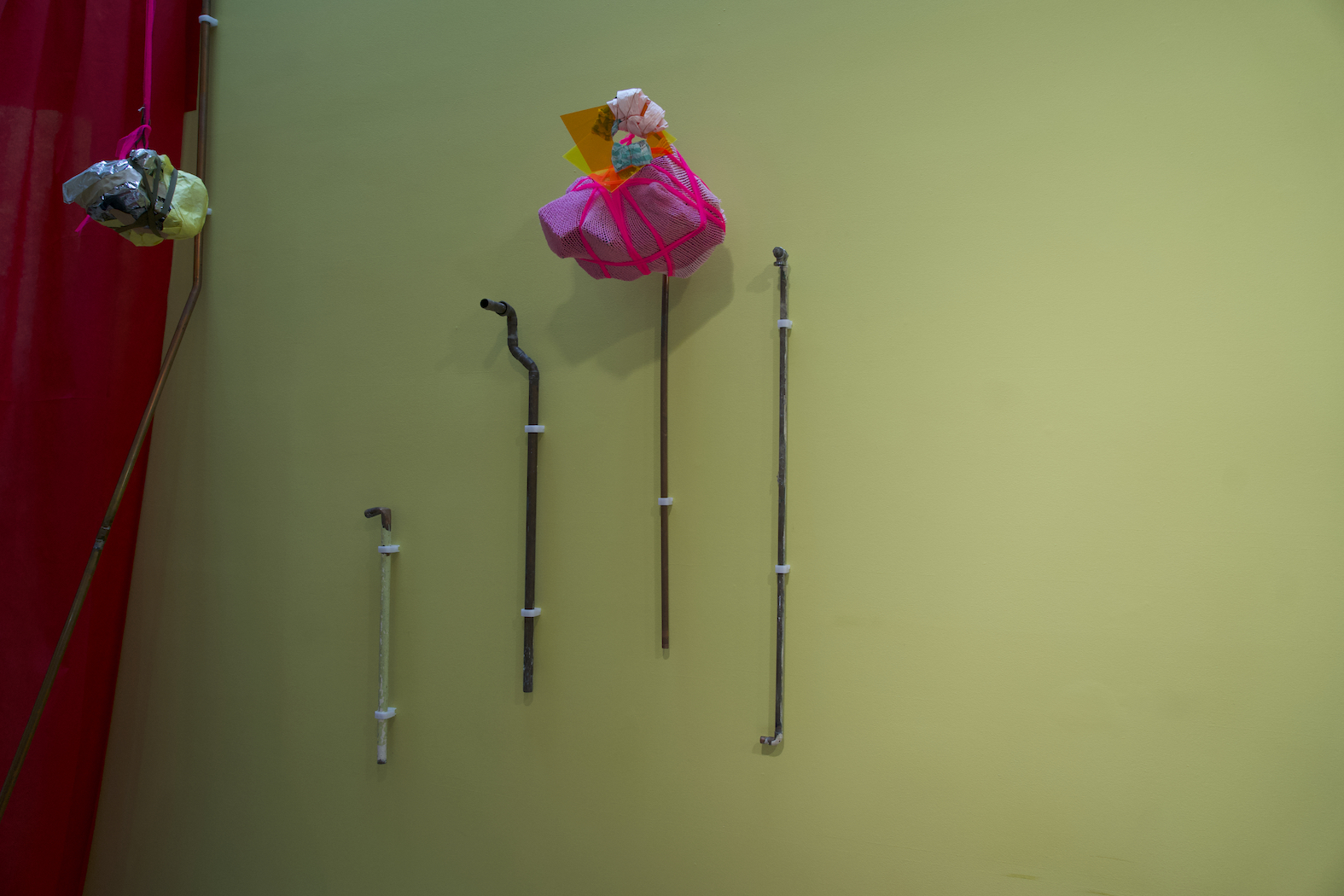 The MESKLA | Brewyon Drudh exhibition of 2022 brought together all the sculptures made whilst discussing contemporary Cornish cultural identity, during Rubbish Sculpture & Converstaion workshops that year. The contributed sculptures were presented within an installation, made with reclaimed copper and other waste material, by Sovay Berriman.
A closing event with artist
Steven Paige
took place on Saturday 10th December. Steven and Sovay held an in-conversation discussion which explored the concepts and methodology behind MESKLA | Brewyon Drudh, working in expanded practices, making sculpture and plans for MESKLA's future. This even was not recorded.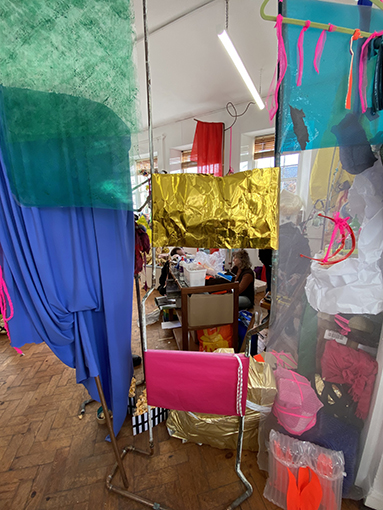 Photo credits: Nick Cooney