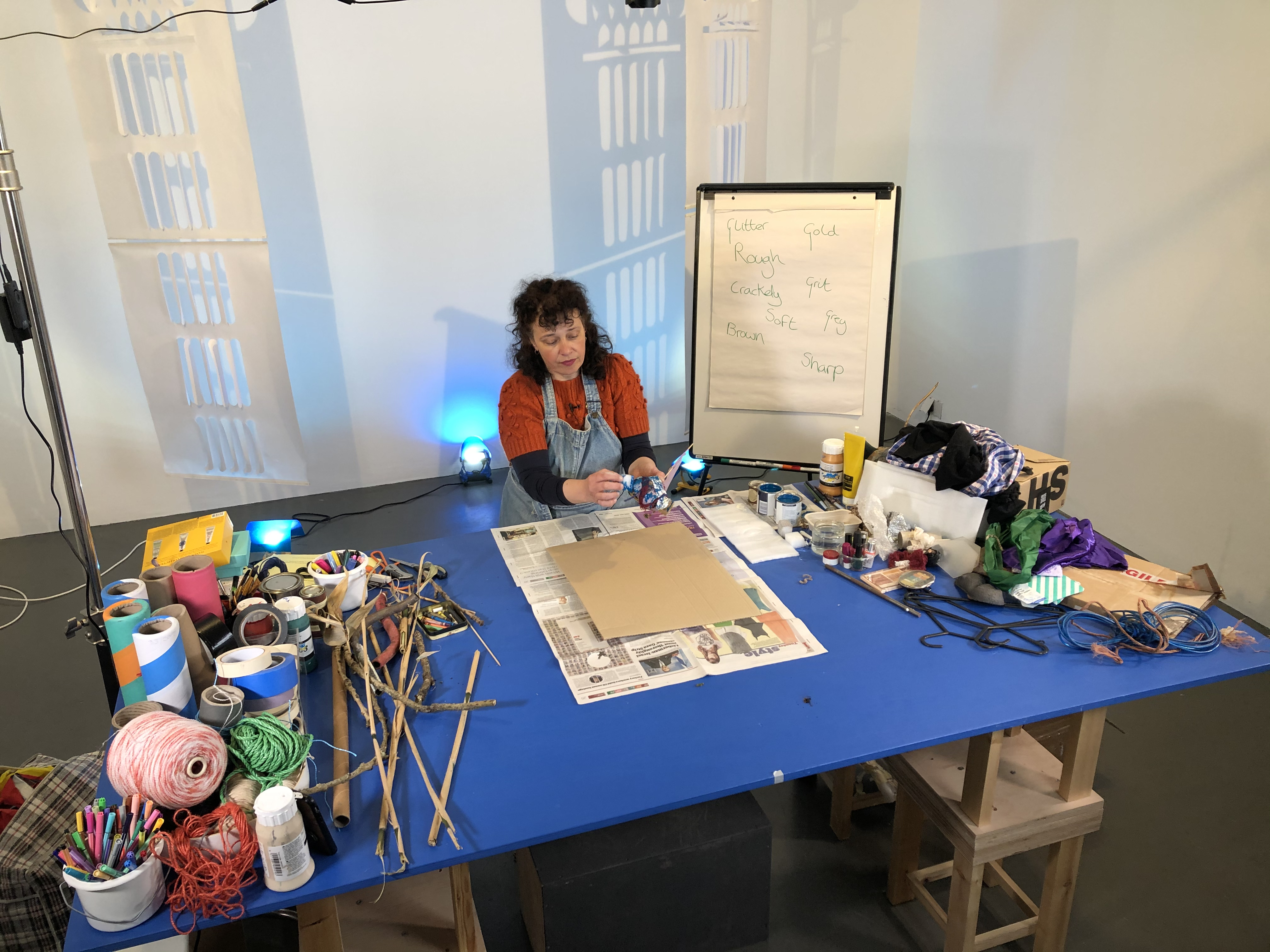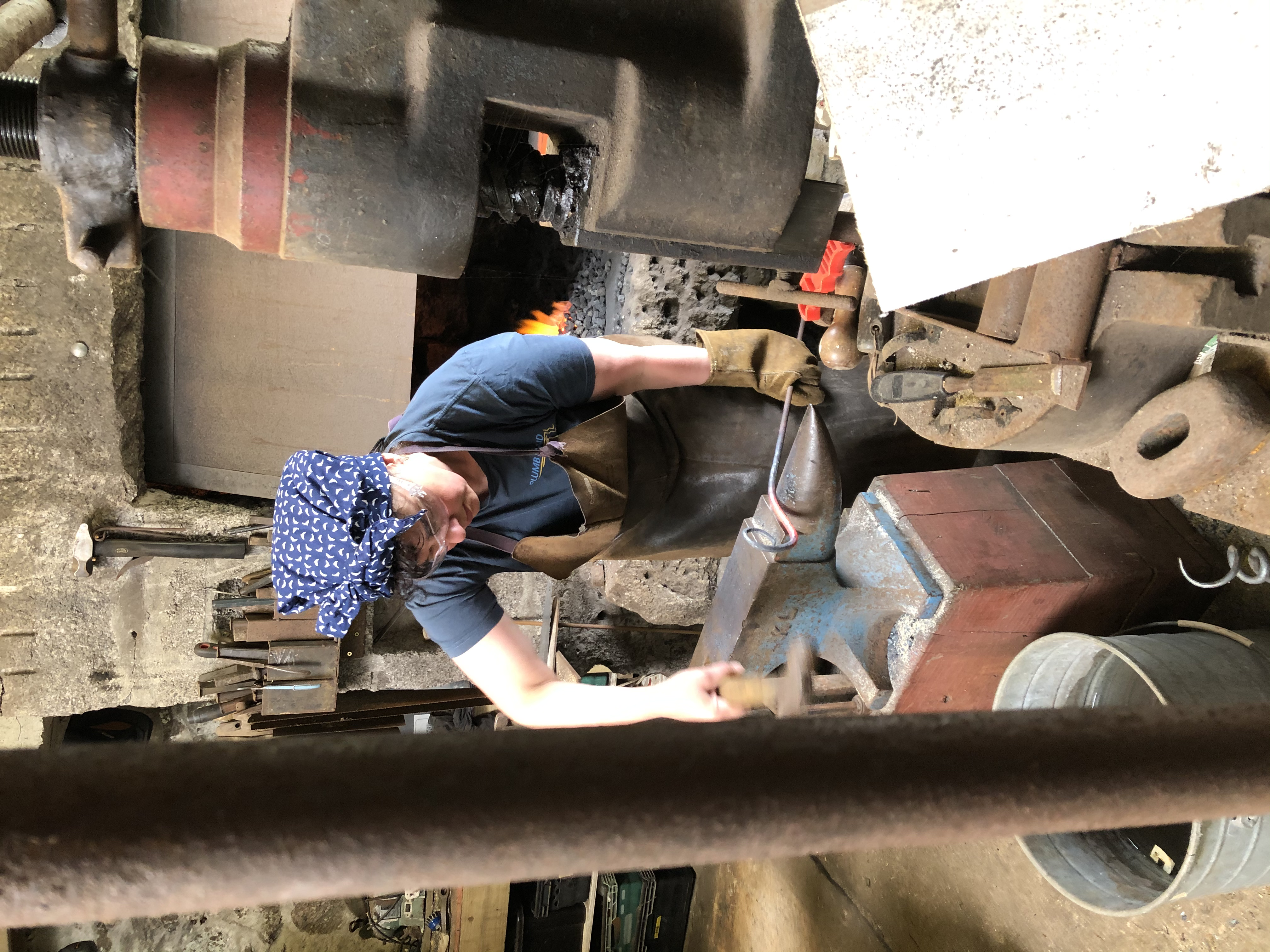 Photo credits from top left:
Auction House
residency 2020, photo credit Matt Burrows; online workshop for Palace of Culture, Newlyn Exchange, 2021; Cultivator Cornwall funded skills development work at Trevone Quarry with blacksmith, Lisa Wisdom.
As an artist I set-up situations of collaboration and learning, enabling opportunity to ask questions, seek alternative viewpoints, and forge new connections. I approach my practice as practical research, and create artworks around subjects that I want to learn more about and better understand.
I make artwork through sculpture, installation, drawing, text, and event; developing projects and programmes that bring people together using visual art as a structure and prompt for action and discussion. Within my works I use a variety of materials - for instance acrylic sheet, steel, cloth, redundant copper pipe and clay. Symbols and forms may repeat, elements of sculptures and drawings may lean, prop or balance; pieces work together to create a whole, a supportive structure and shared story. I am interested in edges and moments of change, the potential of an element or individual, the possibilities of the collective, and questioning the balance of power. I believe that by working together we can achieve more, that power lies in finding the right tools to do the work, and that the most effective solution often takes time.
The use and evolution of the natural landscape, particularly in relation to human activity, for instance archeological and industrial sites, alongside performance platforms, such as stages and dance floors, inform the abstract and semi-fantastical structures and situations I build. My work is rooted in my experience of being Cornish, my culture's shifting identity, and the mutability of a sense of place.
I have been committed to championing artist-led activity throughout my work, having spoken at and represented artists at a number of forums including as Vice Chair for Turning Point South West (now Visual Art South West) and as a Director of ALIAS (the Artist Led Initiative Advisory Service). For 2023/24 I am undertaking the Clore Visual Art Fellowship supported by a-n #Clore19.
In 2015 I trained as a plumbing and heating engineer and work in the construction industry alongside my art activity, forcusing on supporting customers to transition to lower carbon heating. My experiences in this line of work have allowed me to develop the critical socio-economic and political aspects of my practice, particularly in relation to environment, care and the labour of making. I am active in work to diversify the construction sector, presenting to industry events, panel discussions and podcasts. Find out more at www.plumbmaid.com.
As a visual arts educator I deliver workshops, presentations and visiting tutor sessions. As a freelance practitioner I also offer consultation, mentoring and critical friend services for artists and small/medium independent projects, as well as project management and production for events, exhibitions and symposia. To get in touch please use my
Contact page
.
TEXTS & INTERVIEWS relating to my work and projects
Sovay Berriman on Cornwall, Cornish identity, Eek! and Meskla
, by Rupert White for Art Cornwall
Artonomics: Supporting a Multifaceted Practice
- Sovay Berriman & Lucy Harrison interviewed by Cathy Lomax for the Out of Space podcast
Days out in a Renault Twingo
, by Joanne Tatham
Everyday Constellations
, an essay by Mary Paterson, for
Synethsia
, a Cultivator Cornwall and University of Plymouth project.
Drawing as Research
, with Tate Learning
An Artist-Led Adventure
, an article by Stephen Palmer for a-n, about
Molluscs Hunt Wizards
Mildly Radical,
Liz Rowe for Dense Cluster at Bristol Diving School.
That's Entertainment
, by Sacha Waldron for The Skinny, a review of
Entertainement Suite
in Oculist Witnesses, The Harris, Preston
Oculist Witnesses
review by Sam Pickett for Corridor 8
Vanishing Point
by Laura McLean Ferris for Oculist Witnesses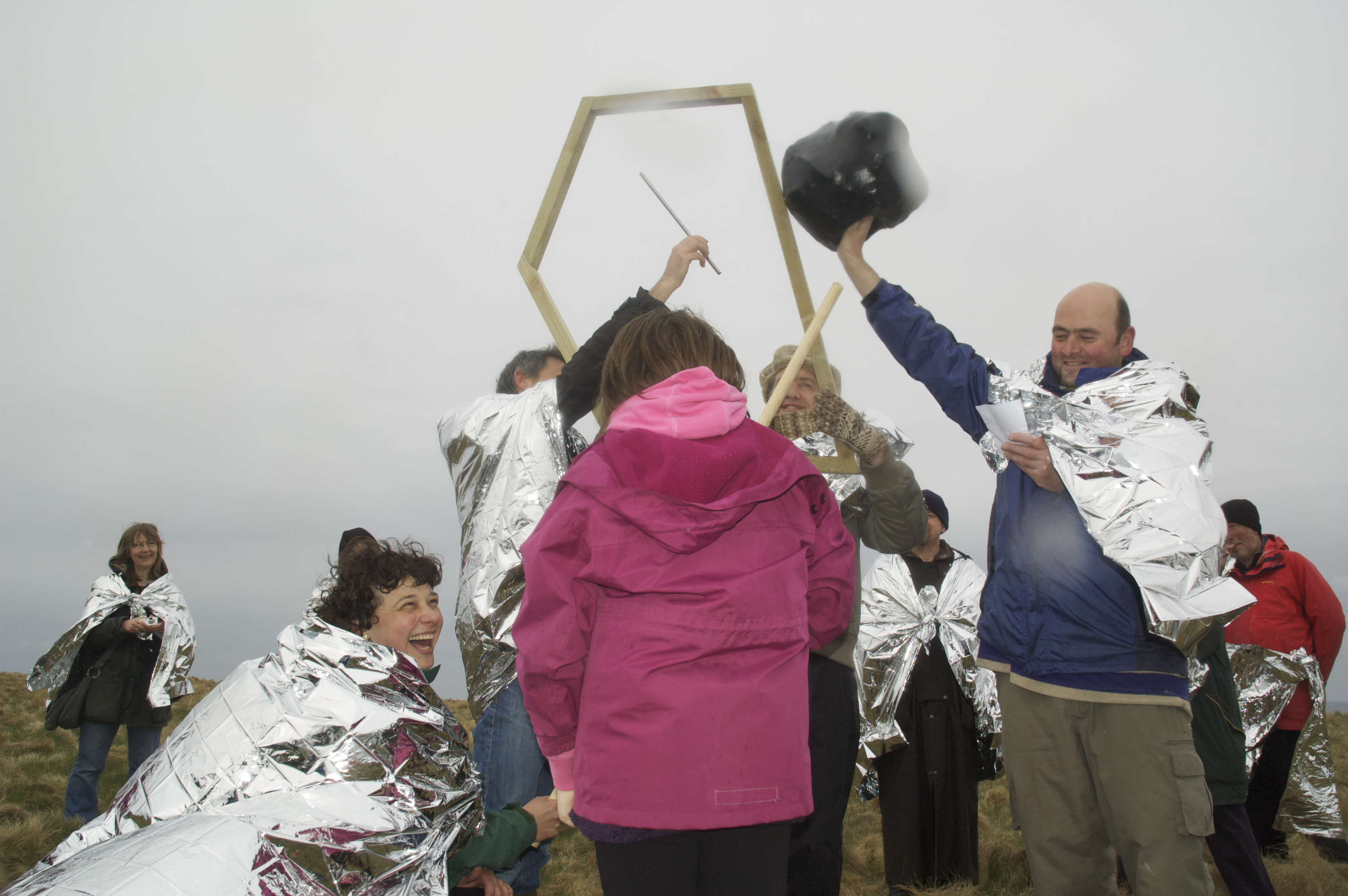 L-R Marker for the Brough, with Matt Rowe's energy blankets, as part of Laura Manfield's 59.14 N 3.34 W. Photo credit: Rebecca Marr. Visiting lecturer presentation, talking about collaborative project with Dr Shelley Trower.




All work copyright the artist